News and Events
Here, you'll find current issues and inviting events.
The Department of English at Adelphi keeps you at the cutting edge of the literary field, with articles on up-and-coming authors and industry trends and through our innovative workshops and events.
Events
News
Blog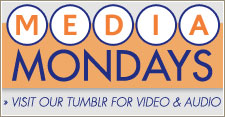 Our graduate students and faculty contribute to the M.F.A. in Creative Writing at Adelphi Tumblr, a blog celebrating books and the people who love them.
Follow us for reviews, recommendations, video interviews and stranger things still.